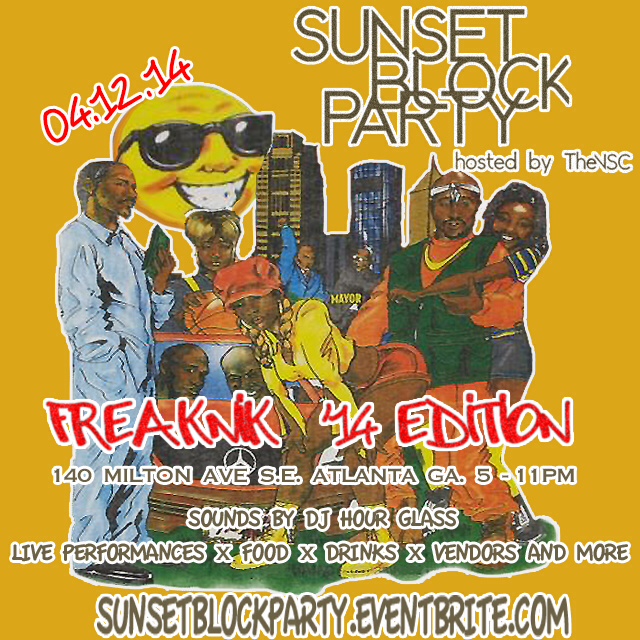 I know I've been absent from GUE for more than a minute, but that's because I've been out in these ATL streets grinding on the DJ tip! If you're in Atlanta this weekend, you've got to come out to the Sunset Block Party. The first two were amazing, and this one will be no exception as we pay tribute to the legendary Freaknik.
$5 Presale at
SUNSETBLOCKPARTY.EVENTBRITE.COM
I've got the ATL Bass on deck, and live performances from Ron Shirley II, Britne Dionne, T=H@TTI, M.O.N, Band Geakz, Rei The Imperial, Suni Solomon, and Amilio Salamander will make the night that much more special. Don't miss out!